Company
An Overview
of the Company
A world leader in precision machining and engineering
Dufu Technology Corp. Bhd. (Dufu) is an advanced one-stop manufacturing facility offering superior quality manufacturing, engineering capabilities and services. Listed on the main market of Bursa Malaysia since 2007, we have grown from a modest business, to emerge as one of the world's largest precision metal components for disk spacers supply to the Hard Disk Drives industry.
Committed to innovation and excellence in precision machining and engineering, Dufu fosters a culture of continuous improvement.
At Dufu, we are engaged at every level of the organisation to constantly look for new ways to improve processes, facilities, and systems that redefine precision machining and engineering.
Develop and manufacture precision machining components for HDD and other industries
Design and manufacture precision steel moulds, stamping parts and other components
Finished components, modular or sub-modular fabrications and assemblies
Provide marketing and engineering support services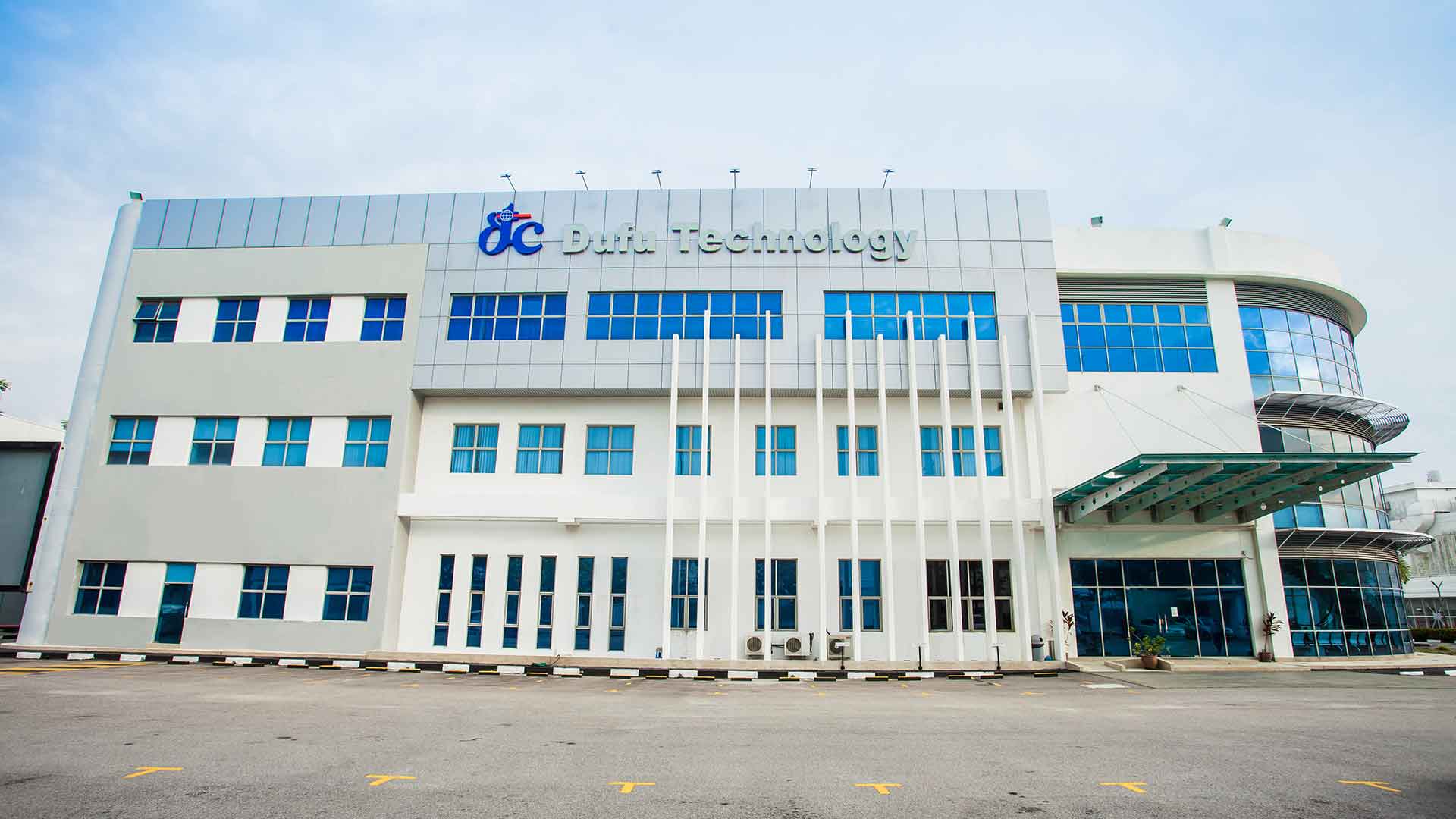 Dufu Industries was first established in October 1987 and commenced operations upon its completion of the acquisition of Dufu Industries Sdn Bhd (DISB) and I.P.G. Metal Industry (M) Sdn Bhd (IPG). It later acquired Futron Technology Limited (Futron, China). Dufu is the listing vehicle and the investment holding company of DISB, IPG, Futron, DISPL (Dufu Industries Services Pte Ltd), and Futron Ltd (Futron Technology Co Ltd) in conjunction with the listing of the Group on the Main Board of the Bursa Malaysia. Dufu also provides management services to its subsidiary companies.
Future Plans
With vigorous and energetic resources, Dufu seeks to strengthen its position and aggressively seek new business ventures to capture a larger market share and broaden its revenue potential. Plans include securing projects with new customers to diversify its revenue streams, expanding production facilities and technologies to increase production area, improve logistics and inventory control functions, and setting up a sales and customer service office in the US to provide better support to its customers there.
To be the
leading edge of technology

in micro precision products globally, and building

successful partnerships

with customers through creating value of engineering innovation and solutions to their supply-chain.
Dufu will achieve this mission through the following business strategies: