Ethical sourcing and sustainable supply chain management is critical to our procurement decisions.
A sustainable supply chain is about far more than the environment. Sustainability is a confluence of social, ecological and economic environments. From the sourcing of materials to the recycling of our products, we work with suppliers to ensure that our requirements are being met. We hold ourselves and our suppliers to the highest standards to protect our stakeholders.
Under our supplier's selection and evaluation process, in addition to the price, service, flexibility and quality that they need to achieve in accordance with our expectation, all major suppliers are also assessed on sustainability aspects as well.
Ensure all our raw materials sourcing are RoHS (Restriction of Hazardous Substances) and REACH (Registration, Evaluation, Authorisation and Restriction of Chemicals) compliance.
Carry out quality and "labour ethics and safety" audits at the premises of key suppliers and vendors. Should there be any findings of identified high risk areas, corrective actions are expected from them.
Provide training to suppliers on continuous improvement processes to facilitate implementation of any corrective actions required.
Measure supplier performance quarterly. Supplier performance evaluation was revised to extend important criteria to enhance supplier's KPI to give a broader measure of overall supplier performance critical to Dufu's operations.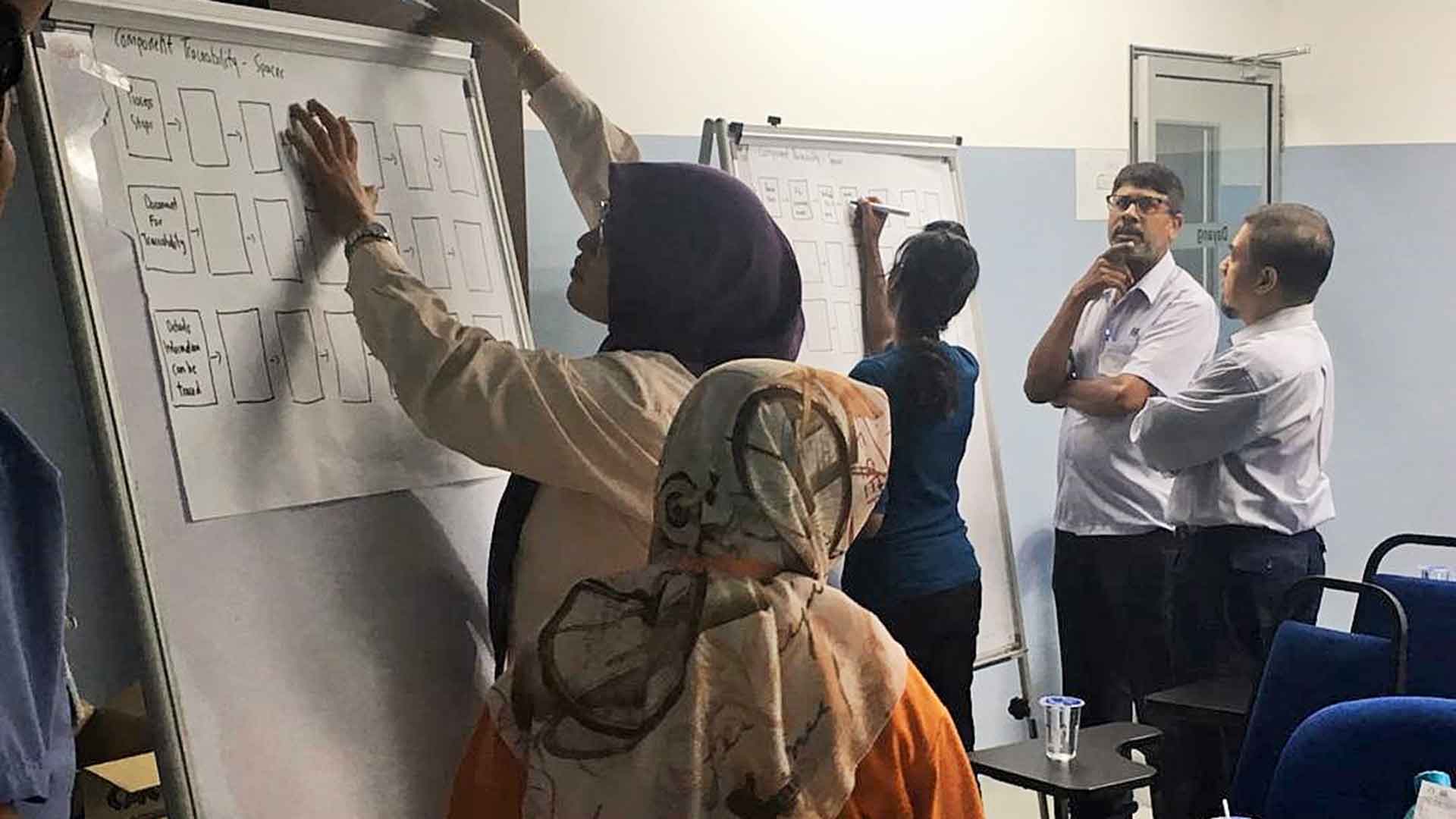 Some of the suppliers are required to attend Dufu's Quality Assurance in-house workshop which is part of our Quality Initiatives Plan.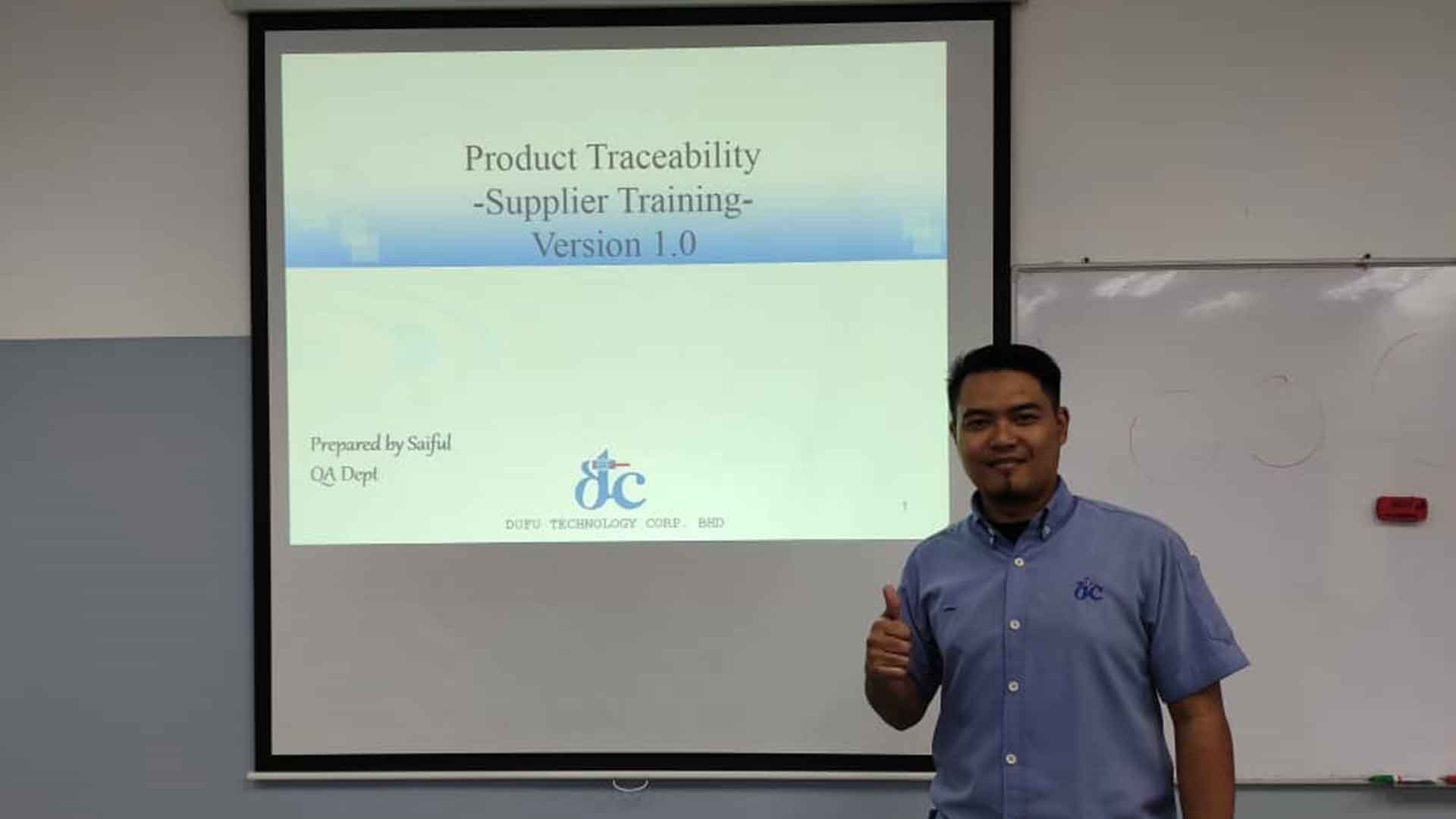 Our Senior Engineer conducting "Product Traceability" training for Dufu's suppliers.
At the end of each the workshop, suppliers will be acknowledged with Dufu's 'Certificate of Appreciation'.
We drive our business unit's needs for goods and services towards local procurement while taking into consideration the need to establish a secure, reliable and cost-effective supply chain that conforms to the highest standards of quality and delivery.
View other sustainability efforts