Careers
Employee Development & Talent Management
Dufu's human capital is developed and strengthened through its people investment.
Continuous training and professional development programmes have helped to boost the hard and soft skills of employees, positioning them in good stead to alleviate the performance standard quality to enable us to stay on the forefront of the everchanging needs from our customers.
We are optimising the rewards to align them with our employee preferences.
A long-term incentive plan in form of Employee Share Option Scheme (ESOS) was implemented on 1 July 2019. The ESOS is based on a reward system designed to improve employees' long-term performance by providing rewards that tied to creating shareholders wealth.
Employee Development Programme
On a yearly basis, Department Heads are required to review the training needs of their staff, evaluate the content and result of training courses and develop training programmes not limited to meeting Dufu's business needs, but also to enhance individuals' knowledge and skills.
One of the many soft skills training session conducted in Dufu.
Games during seminars kept the attendees engaged and on-task.
Employees actively participate in seminars and trainings.
Training sessions in 2019
No. of hours increased from 2018
Internal & External Training Programmes
At Dufu, our employees' development programme is categorised into internal and external. Both have its own distinctive merits. The internal training uses real-life examples, problems and challenges that participants encounter every day at work. It is often shorter in duration and thus creates more focus and is presented in terminology that participants understand and can relate to. External training programmes organised by Dufu were for employees of all job levels to allow them to hone skills necessary for their career advancement.
Environmental, Health & Safety
Manufacturing
Quality
Machinery
Administrative Skills
Engineering and Maintenance
Industrial Safety and Environmental Management
Information Technology
Management and Performance Development
Quality System and Productivity Improvement
Newly recruited employee will undergo orientation program to help the new employee feel welcome and to understand the culture and background of the organisation. New employee will also be exposed to on-job structured training program tailored to their respective roles.
Our internships are for current college or university students. The students will get hands-on business experiences that complement their academic studies and prepare themselves for real-world situations. The students will be place under the care of experienced professionals on career-related projects with a special focus on learning and development. The students will have some fun along the way while learning and understanding more about the company and the industry.
"Despite being new to the Group, I am involved in many different aspects of the Finance and Accounts Department's job roles function. Finding that my exposure rich in experience is going to be helpful in my future upbringing. Despite I am facing many challenges, my superior is always there when on-job coaching is required.

Sally Ong Soo Chyi
Sally joined Dufu Industries Sdn Bhd at the age of 21 on 5th February 2018, first as an Industrial Trainee with a Diploma from a local institution. Once she graduated with a degree in Bachelor of Business (Honours) Accounting & Finance, she joined DISB as Finance Officer mainly involved in performing specific task such as Accounts Payables and Payments. On 1 July 2019, Sally was assigned to handle full set of Accounts following the revival to one of the subsidiaries of the Group, Dufusion Sdn Bhd and subsequently on 1 February 2020, she was promoted to Assistant Accountant. Sally is quite motivated about the change in her job function.
Employer Sponsorship Programme
We have faith in the

employee's future

and in return the employees put what they learn to best use at the workplace.
This programme allows Dufu to work along with outstanding employees in grooming them for senior management positions within the organisation. For us, it is a chance to finance continuous higher education for talented employees while encouraging them to stay and grow with the company. Developing high-potential employees pays off in retention, innovation and succession planning.
"Sponsored employees can be encouraged by how their employers' value them, and be motivated to excel and contribute further. Committed employees may become advocates for their company, encouraging their relatives and friends to apply to work there. Also, it's very essential that we keep on improving ourselves professionally to become more thorough and capable leaders. I am thankful to Dufu for sponsoring me to pursue my study of my own interest and made me strengthen my focus on all that I ever wanted to achieve.

Husri Bin Hussain

The Group's Human Resource Director completed his Master of Science in Occupational Health and Safety Management from University Utara Malaysia in December 2018 under Dufu's Employer Sponsorship Programme.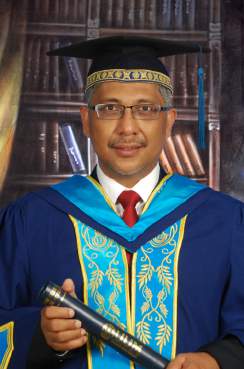 Creating Career-Ready Graduates
As part of Dufu's Corporate Social Responsibility initiative, we collaborated with various higher institutions in our bid to increase graduate employability by equipping students with current and future-ready skills.
The features of the collaboration include apprenticeships, hands-on training, real-life simulations and specialised employer training programmes. We hope to recruit some of these students eventually. On broader horizon, it is our wish to see the internship students have successfully address their skills gap for their own advancement of their social progress and economic opportunity.
Collaboration with IKTBN 2019
We welcomed 20 students from Institute Kemahiran Tinggi Belia Negara (IKTBN), Jitra for their educational visit to our plant. Primarily,…
We care for your well-being.
We also place importance on the safety and well-being of employees, and we are committed to providing and maintaining a safe and healthy work environment.
Interested to join us? Submit your resume to us today!
Recruitment (HR Department), Dufu Technology Corp. Bhd.
E-mail: recruitment@dufu.com.my